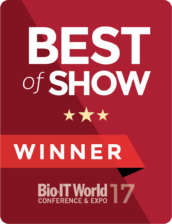 Winner of Bio IT Best of Show
Visibility into Your Data
Instant Search/Find
Duplicate Deletion
Aging
Utilization/Ownership
Cross Volume Search/Reporting
On-Premise and Cloud
Archive
Backup
File Migration
Hash, Sync, and Verify
Automated Metadata Tagging and Extraction
Run Your Own Code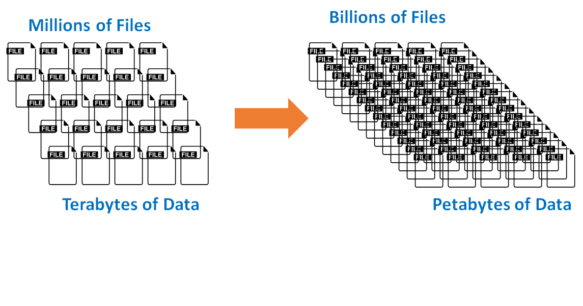 Whether 1 million files and TBs of data or 10s of billions of files and petabytes of data, Starfish scales with you. Track trends, drill down to file level, search and query, run jobs, kick off workflows, and simultaneously scan and move files between any posix-like filesystem. Commercial grade code allows you to install Starfish in 15 minutes and benefit from non-disruptive upgrades.
Return instant search results for missing files, identify stale or unwanted data for migration or expulsion, gain visibility into historic patterns, trends, and file changes over time. Use insights gained to take action, automate workflows, and reduce storage costs.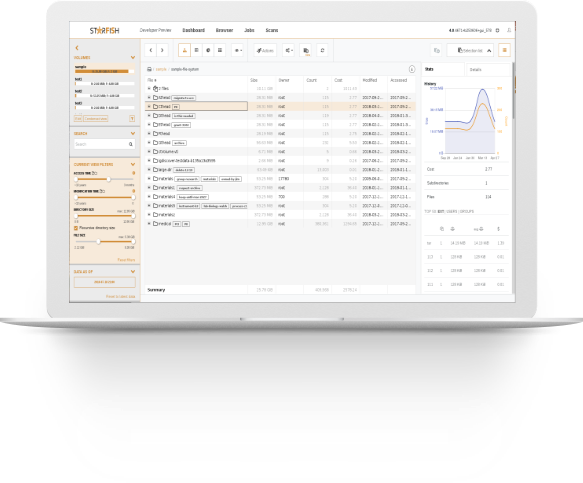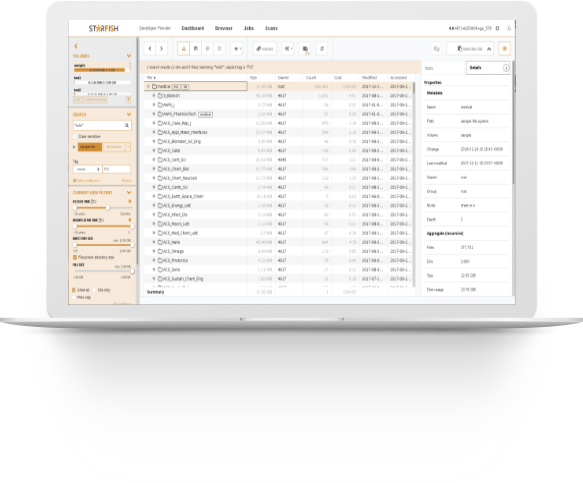 Metadata, Metadata, and More Metadata
Inherent metadata, extended metadata, or any additional metadata you would like Starfish to automatically extract and tag to files or directories, or simply manually add tags to files through the GUI. Query, run reports, or define policy-based workflows using metadata tags and attributes.
Migrate, Sync, and Archive
Migrate files between multiple storage devices, synchronize and replicate data between locations or different filesystems, archive stale or old data manually or automatically based on metadata attributes, and use Starfish to do large-scale backup.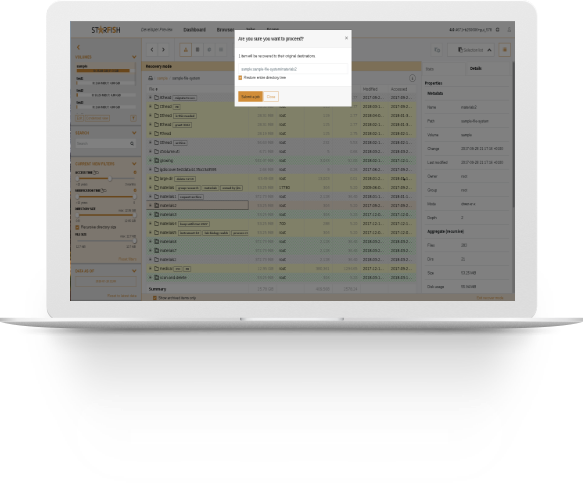 Interested in Joining the Starfish Team?
Starfish Storage provides equal employment opportunities (EEO) to all employees and applicants for employment without regard to race, color, religion, gender, sexual orientation, gender identity or expression, national origin, age, disability, genetic information, marital status, amnesty, military service, or veteran status in accordance with applicable federal, state and local laws. Equal Employment Opportunity is the Law. Starfish Storage's EEO Policy.
If you need assistance or an accommodation during the application process because of a disability, it is available upon request (Phone: 781-301-7500, Mail: Starfish Storage, Attn: Recruiting, 271 Waverley Oaks Road, Suite 301, Waltham, MA 02452). The company is pleased to provide such assistance, and no applicant will be penalized as a result of such a request.